UAT WEATHER STATION

Make you own "University of Alabama Weather Station"!
| | |
| --- | --- |
| Get a board. Nail it to the side of your house. Tie a rope around the end of it, so that it hangs down as illustrated on the right. | |

Rope swinging slowly back and forth
indicates: Slight Breeze


Rope sopping wet
indicates: Rain


Rope coated with ice
indicates: Freezing Temperatures


Rope on fire
indicates:
a. Intense heat due to earth being pulled towards the sun
b. Lightning.


Rope not visible
indicates:
a. Fog
b. Closed Eyes
c. Blowing Dust


Rope horizontal to ground
indicates:
a. Hurricane
b. Tornado.
c. Santa Ana
d. Alcohol-related Accident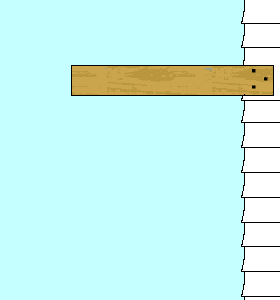 Rope missing from board
indicates:
a. No Weather Today
b. Rope Thief in Town
c. Weather Station Not Completed
d. Tornado Passed Through